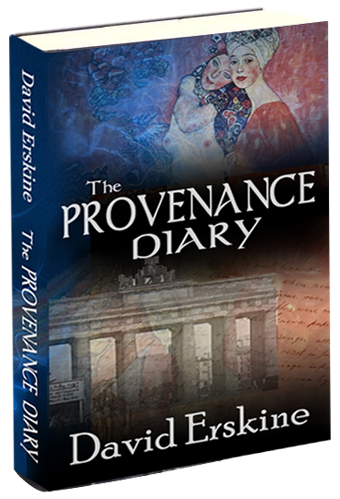 Suspense-Thriller novel
On a crusade to unravel his past, a street-wise magician is drawn into the murky underworld of Nazi stolen art and Cold War Berlin, where the more he discovers, the more people have to hide.
"The moment I heard about the plot of David's novel, I was intrigued. It is a splendid book. Meticulously researched and beautifully paced. In writing about the illegal trade in art and antiquities, David is touching upon one of the great stories of the 20th century. "
ALASTAIR BLANSHARD,
Professor of Classic and Ancient History, University of Queensland
"A cleverly constructed tale of belonging, uncommonly imagined, eloquently told. In this multi-layered story, Erskine explores the great conundrum of the restitution of stolen art, while at the same time considering the deeply personal need for provenance."
GRAHAM ROSS, M Ed, History, Linguistics
"Sleight of hand is the key here as Erskine utilises brevity to perfection, directing the story via the tightest prose, allowing reader the rare experience of word closeness; of kicking back and living the tale without barely blinking. Add to that some wonderfully outrageous characters who help unravel the various mysteries and the result is truly magical storytelling."
JOHN HUDSPITH, author, editor
"Such a lovely writing style with irony and humour. A carefully woven storyline spanning different locations. Not only could I envisage Alex in Berlin, but also in the romantic Spreewald region. The characters in this book are so well imagined, and I found myself easily drawn into their lives and fate. Gripping reading – a thriller and a love story set against the personal, cultural and human losses of war."
URSULA STERF, German Consulate, Brisbane
"Narrative smooth as silk, skilfully melding pathos with humour, innocence with evil."
SYBILLA HOFFMANN, an avid reader